"We have been trying to find the perfect wall clock that suits every environment for a long time. We did not find one, so we designed it."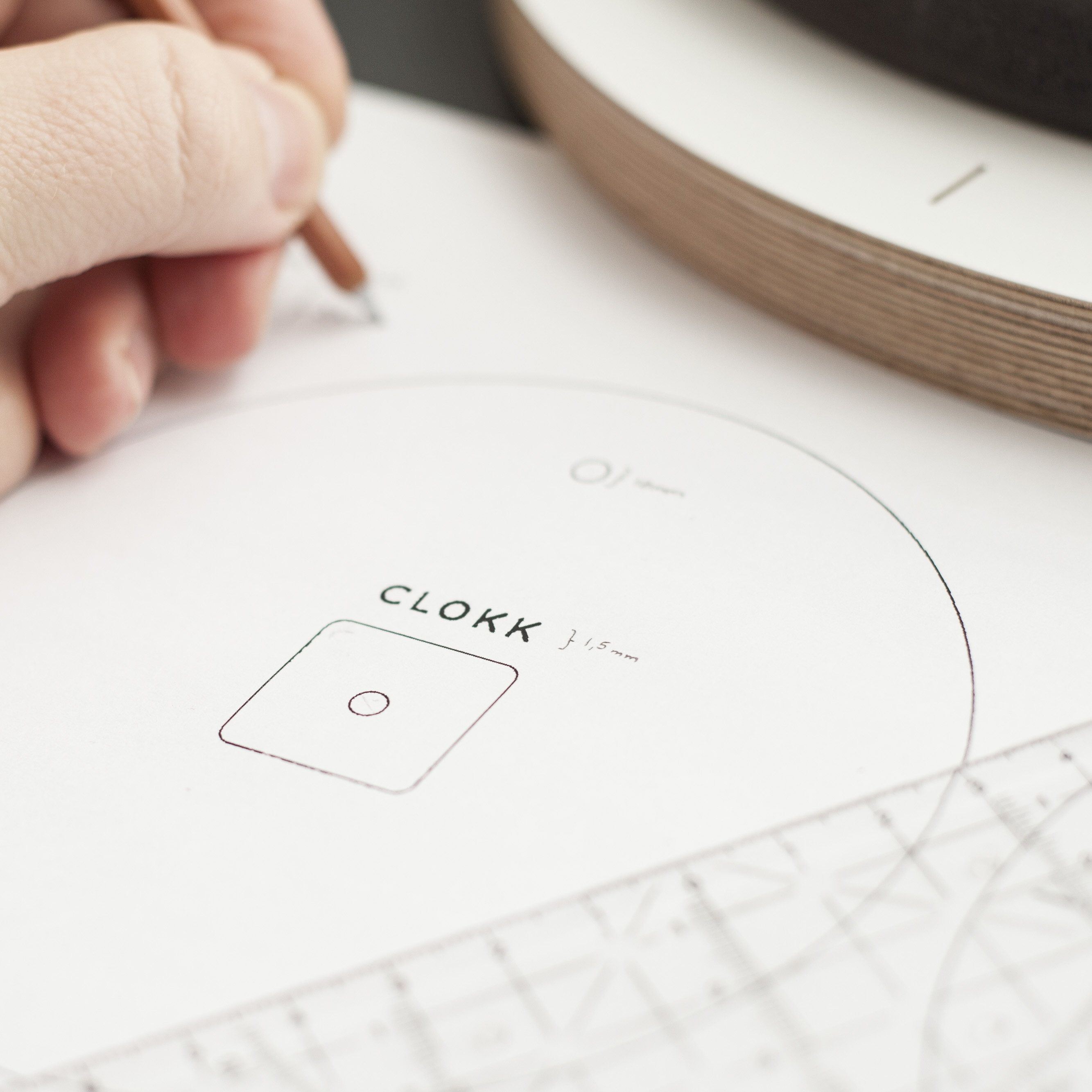 Timeless Design
Our world is fast-moving enough, so we've put a lot of emphasis on timeless aesthetics. A CLOKK does not submit to any fashion and will still look good on your wall in many years.
You will only find a logo on the backside of our CLOKK. That way CLOKK not only fits perfectly into the living room, but also into an office, a practice, a hotel or a restaurant.
Silent Mechanics
A good wall clock should not impose itself, and certainly not acoustically.
We tested clock movements from many different manufacturers until we found ours. With a smooth continuous motion, creeping second, without any ticking - and thus virtually inaudible.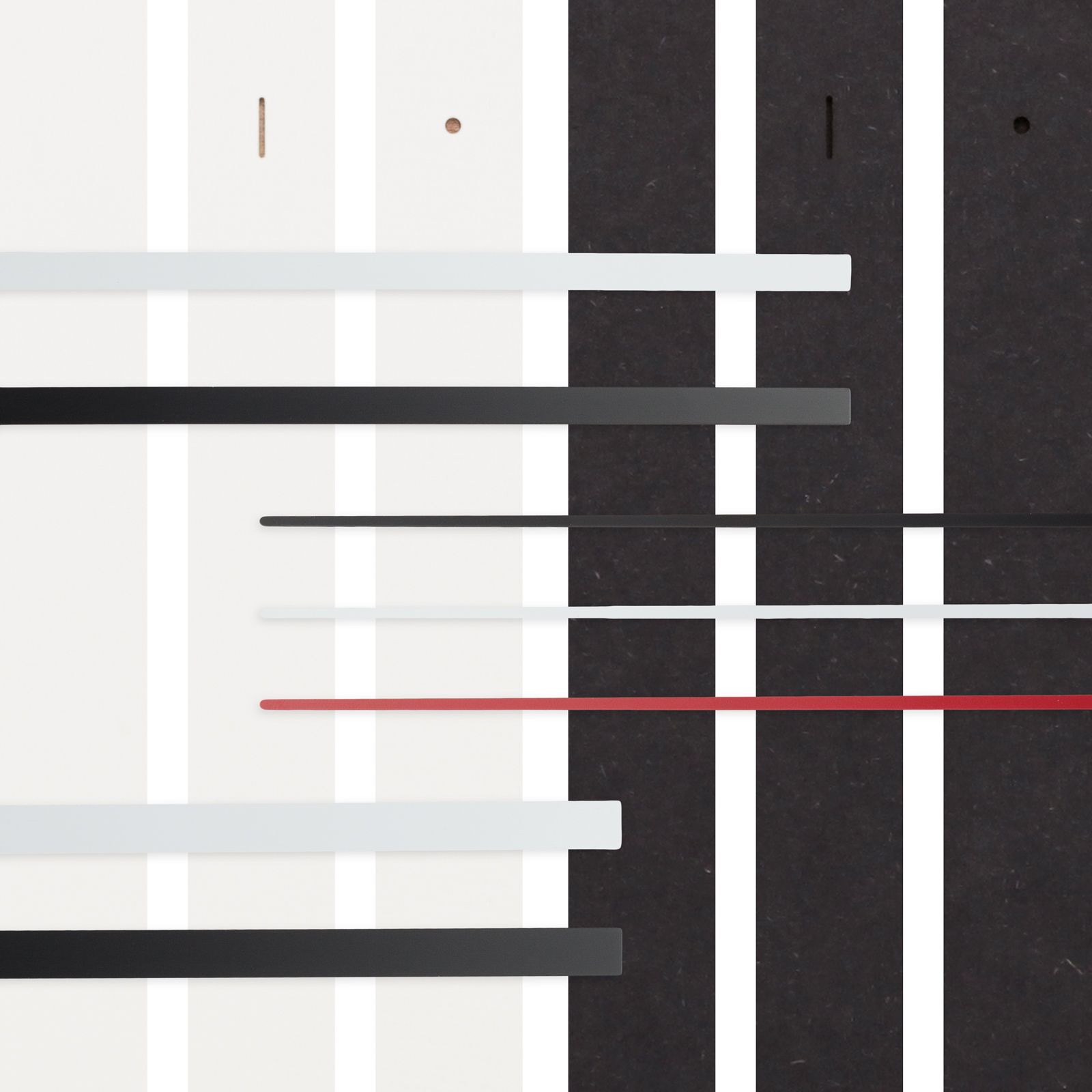 Many Options
You can choose between two materials and three different clock faces to find the wall clock that suits you best.
Each CLOKK comes with seven hands that you can change at any time to suit your mood (hour hands in black and white, minute hands in black and white, second hands in black, white and red).
Natural Materials
For the clock body we use two natural materials: birch plywood, which is coated in white with melamine resin coating and black dyed-through MDF.
We purchase both materials directly in our region, so we can ensure high quality and short distances.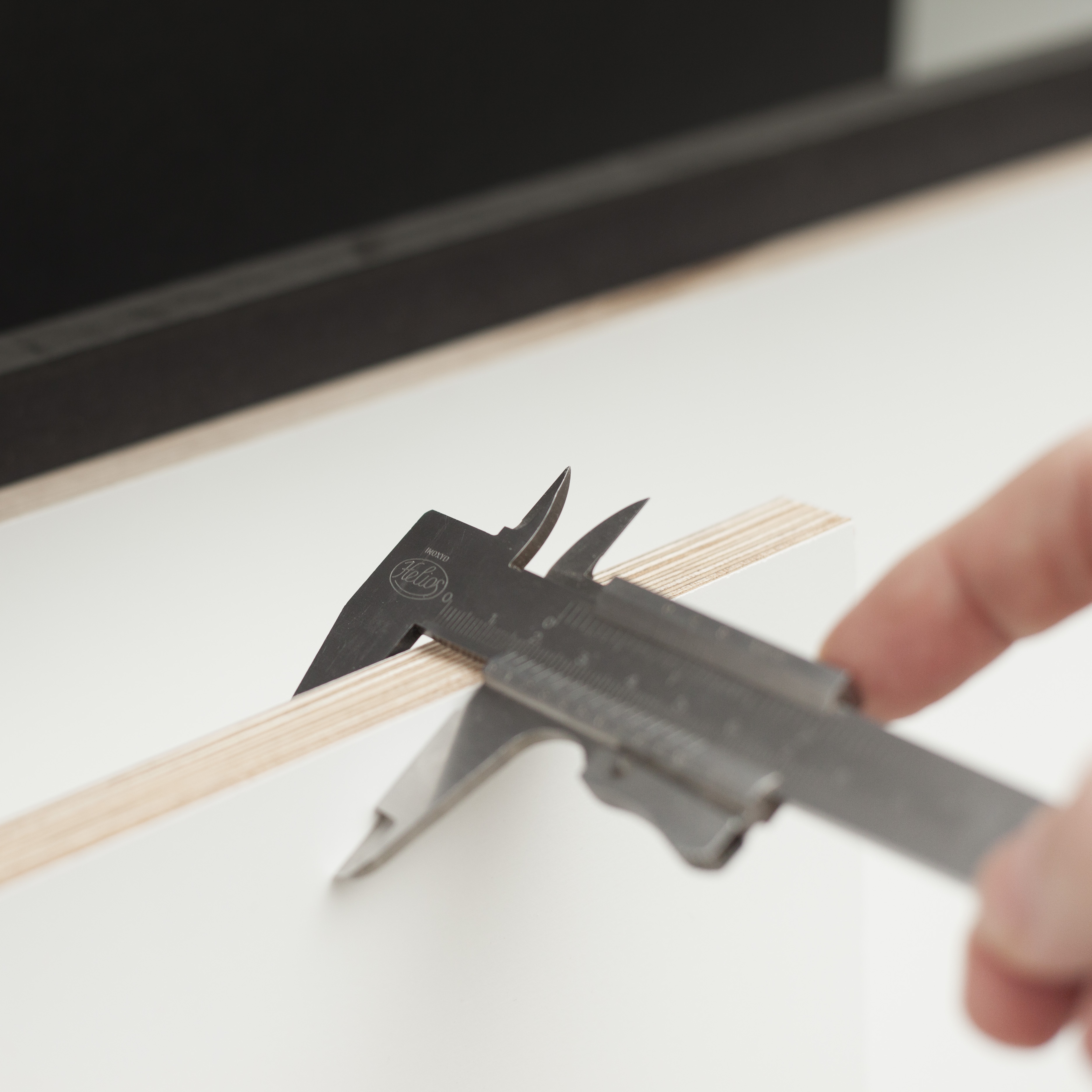 Made in Germany
Our products were designed in Darmstadt and are still manufactured there.
We appreciate the personal contact and friendly relationship with our customers, our suppliers and all those involved in the production process alike.